For those of you that have been living under a rock this week and missed my writing debut on CraftBeer.Com, SHAME ON YOU!
I was recently offered the opportunity to write a piece for the "Craft Beer Muse" section on CraftBeer.com. For some time now, craft beer has been fighting for a rightful spot on the table. After all, beer pairs just as well, if not better in some circumstances, than wine. But times, they are a changing.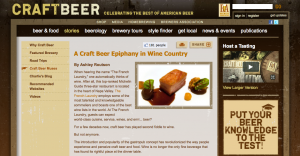 In my article "A Craft Beer Epiphany In Wine Country," I share my unique story about a food and beverage experience at one of the world's most prestigious and award-winning restaurants, The French Laundry — which is located right in the heart of Napa Valley wine country.
"For a few decades now, craft beer has played second fiddle to wine.

But not anymore.

The introduction and popularity of the gastropub concept has revolutionized the way people experience and perceive craft beer and food. Wine is no longer the only fine beverage that has found its rightful place at the dinner table."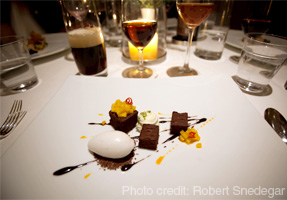 Make sure to check out the entire article on the CraftBeer.com website!
Cheers!