Bistro Jeanty + The Beer Wench Announce Napa's First Beer vs. Wine Dinner
Napa, CA – Wine dinners are plentiful in wine country. Beer dinners, on the other hand, rarely occur. And dinners with both beer and wine on the table are virtually non-existent. But not anymore.
This December 8th at 6pm, Yountville's Michelin star-awarded restaurant Bistro Jeanty will be presenting the first ever beer vs. wine dinner in Napa Valley, the heart of America's wine country. This uniquely engaging food & beverage experience will be co-hosted with well-known beer journalist and Cicerone Certified Beer Server, Ashley Routson.
A relatively new trend, the beer vs. wine dinner concept is a unique way to engage educate, and provide guests with an amazing food & beverage experience in a fun, unique and relaxed setting.
The dinner will consist of 4 "beverage-neutral" courses, each paired with generous pourings of both craft beer and artisan wine. Bistro Jeanty's ,General Manager, Kelly Mitchell-Jacks, will be selecting the wine pairings while Ashley Routson tackles the beer. Guests will be provided with ballots in which to score and vote for the winning beverage pairing for each course.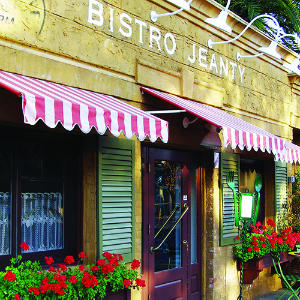 This will be the first time a beer vs. wine pairing "throw-down" will be executed in Napa. "Napa is a a food and beverage mecca. It is home to some of the most discerning palates in the world, " Routson says. "If there is any region in this country that can truly appreciate the complexity and the nuances of craft beer, this is it."
After the recent release of her article "A Craft Beer Epiphany in Wine Country" , which details an extravagant food and beverage experience at the renowned French Laundry, Routson is quite confident that craft beer will be able to stand its ground, even in the toughest crowd.
"I love wine, don't get me wrong. But in my opinion, the complexities and nuances in beer surpass those in wine, in many respects, and, as a result, beer is slowly but surely challenging wine as the quintessential food pairing beverage," says Routson.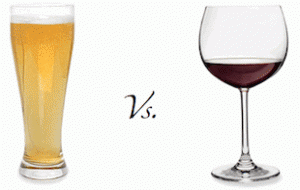 Routson's confidence does not intimidate Mitchell-Jack who responds, "I have no doubt that beer will give wine a run for its money, but I will be surprised if it walks away with everyone's vote."
Doors open at 6pm. Price per person is $70 and includes tax and gratuity. Tickets are limited to 60 persons and can be purchased online through brownpapertickets.com or in person at Bistro Jeanty.