The Beer Wench's Guide to Beer: An Unpretentious Guide to Craft beer is available for pre-sale on Amazon and at Barnes and Noble!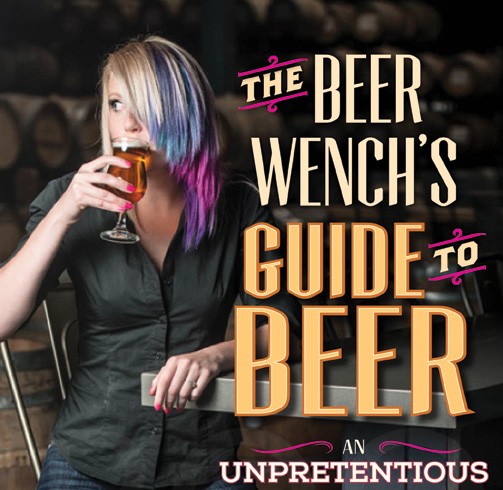 About The Beer Wench's Guide to Beer
From the publisher: In this book, Ashley V. Routson (aka The Beer Wench) provides the first all-in-one guide that demystifies beer and makes learning fun. She'll quickly bring you up to speed on beer styles, the brewing process, how to taste beer like a pro, and how to pair beer with food. Unconventional tastings, delicious recipes from killer craft breweries, eye-catching photos-and, of course, plenty of beer-means there's never a dull moment.
From the author: In a world dominated by beer books written by middle-aged men, The Beer Wench's Guide to Beer provides a uniquely refreshing, fun and unpretentious (and youthful) approach to one of the world's greatest beverages. Part history class, part sensory training and part cookbook––The Beer Wench's Guide to Beer takes its readers on a whirlwind adventure, exploring everything from beer styles to beer history, ingredients and the brewing process, pairing with food, cooking with beer and designing beer cocktails.