Kiss me, I am Irish. Errr … at least I think I am.
Nonetheless, St Patrick's Day has always been one of my favorite holidays of all time to celebrate. Although my family has little-to-no known Irish heritage, my parents have always actively observed St. Patrick's Day as if they were, in fact, Irish.
My mother had an "Irish Catholic" upbringing and attended Boston College (errr enough said). My parents got married in Boston and, to this day, it is one of their favorite destination cities.
If you do not know anything about Boston, know this: they LOVE St. Patrick's Day. Most of it has to do with the HUGE population of Irish descendants in the area (and well, the state). My parents must have learned a lot while living in Boston because I have memories of my parents throwing the most EPIC St. Patrick's Day parties when we lived in NY.
Anyways, moral of the story? I love St. Patrick's Day. I love Irish music and I especially love Irish drinking songs. In fact, my family and I have taken road trips where all we did was listen to Irish drinking songs. And the funny part is how we all know the words!
So now you must be thinking, if I love St. Patrick's Day so much, WHERE, WHAT and HOW will I be celebrating it this year? Well, let me tell you! The Wench is going to … wait for it, wait for it.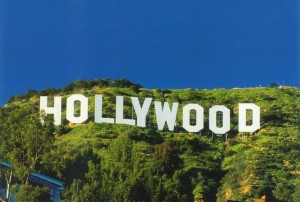 HOLLYWOOD!
WHO? WHAT? WHERE? WHEN? WHY?

Hollywood Gets Lucky at the LA St. Patty's Fest on March 14, 2010
(Hollywood, CA) LA St. Patrick's Day Festival presented by PINK'S Hot Dogs and Tullemore Dew Irish Whiskey, invites you for a fun-filled day of Irish food, drinks, and live entertainment Sunday, March 14. Presented by event will take place at the Taglyan Complex, 1201 N. Vine St., Hollywood, from 2:00 – 7:00 pm.
Each ticket will grant an all-inclusive interaction with an assortment of breweries, wineries, spirits, great food and dessert.
The event will feature, the world-renowned Claddagh Dance Company, The LA Police Emerald Society, and Drevon the Leprechaun. Plus a live karaoke band, Steel Rod will be on hand to back up attendees as they step up to become a lead singer of own band.
Remember to dress in your most dapper or most casual green clothing, as this is a certified "Green" event, by the State of California. The event promises to bring attendees together, bonding over beer pong, flip cup, or the green champagne, compliments of Barefoot Wine & Bubbly.
The first 150 attendees will receive a complimentary ticket to a Los Angeles Clippers game, courtesy of owners Mr. & Mrs. Donald Sterling.
Tickets are available in advance for $100 per person, at www.stpattysfest.com or at any Vendome Wine and Sprits locations throughout Los Angeles and Orange County. Proceeds of the event will go to The Children's Tumor Foundation and The Irish Center.
LA St. Patty's Fest is produced by Barcelona Enterprises, a Los Angeles based events and marketing company.
For more information about the LA St. Patty's Fest 2010, call (213) 915-8003 or visit the website at www.stpattysfest.com.
The event is sponsored by Feckin Irish Whiskey, Asahi Beer, Barefoot Wine & Bubbly, Marani Premium Vodka Spirit, Beer Wars, Karl Strauss Brewing Co., Firestone Walker, Buckbean Brewing Co., New Belgium Brewing Co., Pig n' Whistle, Stone Brewing Co., Cabot, Edison, Sweet Leaf Iced Teas, Teteo, RND, Ballast Point Brewing Co., Angel Tequila, Blue Angel, ARGCA, Pacifico Sur Tutunjian, Moonshot, Talin Cellars, See's Candies, Eternal Artesian Water, Ventura Limoncello Company, BreakAwaySpirits.Com, Kröl Vodka, Pyramid Breweries, Lagunitas Brewing Company, Everybody's Nuts! Pistachios, Nakhon Beer, Fireman's Brew, Weihenstephan, Birra Morettia, Fischer, Affligem, North Coast Brewing Co., Green Flash Brewing Co., Glee Gum, Knott's Berry Farm, Cascadian Farm Organic, Lärabar, Boar's Head, American Cinematheque, Shamrock Empire Inc.,Tazo, IZZE Sparkling Juice, Granola Garden, Irish Thug, The Irish Center of Southern California, Charity Lives, Don Longo, and Organic Nation. Media sponsors are 100.3 FM The Sound, Los Angeles Circles, IRFT, and Mutineer.
Hope to see you there!
Cheers!