Date: Sseptember 29, 2011
Where: Cholon Bistro
Time: 6pm for beer cocktails, 7pm dinner
Cost: $125
In my world, nothing truly beats an amazing food & beer pairing. Well, there might be an exception or two, but I will leave that to your imagination.
Food and beverage pairings, let alone food and beer pairings, are not easy. They require a palate far beyond the average chef, sommelier and brewer. Few chefs understand the complexities of nuances of beer like a brewmaster, and in contrast, few brewers understand the complexities and nuances of food like an executive chef. Those capable of crossing the line between brewmaster and executive chef are not just few and far between, they are virtually mythological in nature — beings of legends and lore.
A few select individuals, humans capable of transcending the science and artistry of brewing and the science and artistry of cooking, actually do exist. These supertasters possess amazing abilities, almost incomprehensible to us mere mortals. One such modern wonder is Jared Rouben, Pub Brewmaster for the Goose Island Brewpubs in Chicago, IL.
Now before some of you get all huffy puffy on me, it is crucial to note that the Goose Island Brewpubs are NOT owned by AB-InBev. It's okay, breathe a sigh of relief with me now. Okay, feel better?
Back to the story.
Not only is Jared a phenomenal brewer, as exemplified by the amazing beers he produces for Goose Island, he is also an Culinary Institute of America graduate with an extraordinary culinary resume, including working with the legendary Thomas Keller — arguably one of the best chefs in the world — at Keller's prestigious Per Se in Manhattan.
So yes, you heard me right. Jared Rouben is both a genius brewmaster and a professionally trained chef, which essentially makes him a foremost expert on beer and food pairings. And that brings us to the Great American Beer Festival.
During the Friday night session of GABF, between 7:30 and 8pm, Jared will be teaming up with Stephanie Izard, Top Chef winner and owner/chef of Girl & the Goat, on the stage of the convention floor, where they will will provide insights on brewing beers to complement food and creating food to complement beers. The presentation, called "Sweet and Smokey Chicago Style", will feature samples of their collaboration: "Farmer's Market," a honey smoked Porter made with wildflower honey from Ellis Family Farms in Illinois. This unique, medium-full bodied beer balances honey, roast and smoke flavors, and will be shared with the panel's audience and paired with a sweet and smoky dish, to be announced. (Check out the video below for more information on the collaboration beer).
But the main event, the raison d'etre, the inspiration of this post, is the night before.
On the evening of September 29th, Stephanie and Jared are partnering with ChoLon Bistro Chef Lon Symensma & Alex Seidel of Fruition to present a beer dinner of epic proportions. All proceeds from the dinner will benefit Share Our Strength (strength.org), a charity dedicated to ending childhood hunger in the US by 2015. The details are such:
Date: Sseptember 29, 2011
Where: Cholon Bistro
Time: 6pm for beer cocktail reception and snacks, 7pm dinner
Cost: $125
Alongside the Honey Porter, the dynamic beer menu will be showcasing Rumble Oak-aged IPA from Great Divide and Funkwerks Belgium White, finishing with Dulce — Jared's American Stout made with "crop 2 cup" Ugandan french roast coffee & Seville oranges. Each chef will create a family style dish to accompany the different beers from Jared's list, to show the many directions one can go and the various styles of cooking that can work well when pairing beer and food.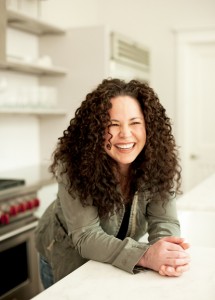 "We wanted it to be unique as well as representative of both Jared's brew style and my cooking. One of many qualities that makes Jared unique as a brewer is that he started his career, back in the kitchen, at the Culinary Institute of America in New York. The way that he thinks about layers of flavor in his beers is similar to my approach to food at Girl & the Goat." — Stephanie Izard.
Naturally, I'll be there, which can only mean one thing… you should be there as well. And trust me, a beer dinner with an amazing brewmaster with experience from Thomas Keller's prized Per Se in NYC is no joke. And for $125, it is a steal. BE THERE. Or be sorry…
About Jared Rouben

Originally from Louisville, Jared is a graduate of Washington University in St. Louis, as well as the Culinary Institute of America in New York and the Siebel Diploma course. After culinary school, he worked as a chef at the Michelin Star Martini House in Napa and as Expeditor at the three Michelin Star Thomas Keller's Per Se in New York City. After New York, Jared moved to Chicago to become a part of the Rock Bottom brewing team. Jared first joined the Goose Island Clybourn brewing team in 2009 and became the Head Pub Brewer in January of 2010. Since starting at Goose Island Jared has created the Chef Collaboration Series, Farmers Market Series and focused on experimental brewing. His passion for both beer and food is infectious.