As you may have gotten wind, IPA Day, a global craft beer celebration launched by myself and fellow social media mastermind Ryan Ross of Karl Strauss, is back! The official announcement was made last month on CraftBeer.com and I am excited to say that it is ONLY 4 DAYS AWAY!
On Aug. 2, 2012, you are invited to join beer enthusiasts across the globe in a collective toast to one of craft beer's most iconic styles: India Pale Ale! At its most basic level, IPA Day is a universal movement created to unite the voices of craft beer enthusiasts, bloggers, and brewers worldwide, using social media as the common arena for connecting the conversation.
IPA Day is not the brainchild of a corporate marketing machine, nor is it meant to serve any particular beer brand. IPA Day is opportunity for all breweries, bloggers, businesses and consumers to connect and share their love of craft beer. It is an opportunity for the entire craft beer culture to combine forces and advocate craft beer through increased education and global awareness.
Now, some of you are asking yourselves — why the IPA? After all, for some of you, every is IPA Day, right? Well, please keep in mind that, although you and your friends and everyone you know might drink craft beer, craft beer only makes up 5% of the overall beer market meaning that everyone in the world does NOT, in fact, drink craft beer — or IPA for that matter. This is an opportunity to change that! Sooooooo…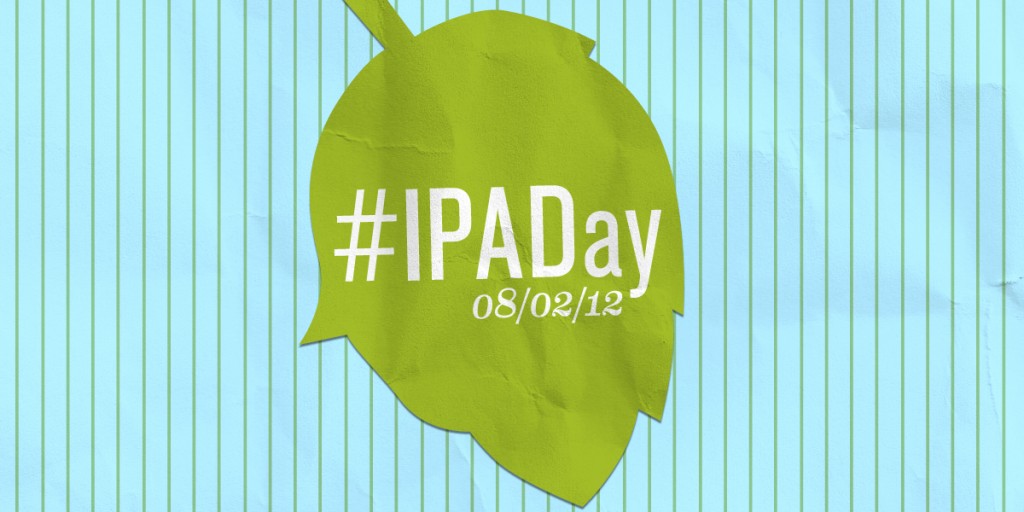 Why Celebrate the IPA?
This illustrious style represents the pinnacle of brewing innovation with its broad spectrum of diverse brands, subcategories, and regional flavor variations—making it the perfect style to galvanize craft beer's social voice.
At the 2012 World Beer Cup®, the most-entered category was the American-Style India Pale Ale with 150 entries. The second most entered was its close cousin, the Imperial India Pale Ale (93 entries). Its popularity and accessibility makes the IPA the most inclusive style for brewers, retailers and consumers to collectively celebrate.
How to Participate in IPA Day
Organize or attend an IPA Day event at a local brewery, brewpub, restaurant, bar, bottle shop, home or office. Check out the CraftBeer.com Event Calendar to find or submit an IPA Day event near you! (If submitting an event, please check out Tips on Submitting an Event before getting started.)
On August 2, share your photos, videos, blog posts, tasting notes, recipes, and thoughts on IPA with the world. Be sure to tag your posts on Twitter, Instagram, Facebook, Pinterest, Google+, and other social media platforms with the #IPADay hashtag.
See what other people are saying on Twitter by searching #IPADay. Follow the conversation closely by adding an #IPADay search column on your Tweetdeck.
Become a craft beer steward in your community. Encourage non-craft beer drinkers to take a break from their normal beverage routine and join the collective toast on August 2. Set the goal of converting at least one person, if not the whole world of drinkers, to IPA lovers!
Share and submit your favorite IPA-based cooking or cocktail recipes to IPADay.org here!
And remember, just have fun. After all, that's what IPA Day is all about — having fun with craft beer!
Xoxo,
The Wench