Welcome to the GABF Event Radar: The Wench's top picks for events during the Great American Beer Festival.
Okay, so I haven't been going to the Great American Beer Festival for nearly as long as most of my colleagues in the beer industry — but, this doesn't mean that I don't have the scoop on the best events surrounding the big fest. Some events are more exclusive than others, and some events are definitely more expensive than others. But, it is my mission to share the wheres and whens to be during GABF with my fellow beer geeks.
GABF Event Radar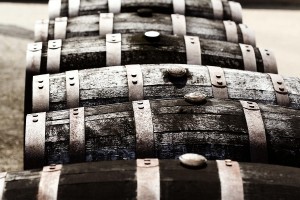 The Who: Firestone Walker & Odell Brewing
The What: After last pour at Friday's GABF session, Freshcraft will be tapping some amazing beers from two world class with breweries, Firestone Walker & Odell Brewing, that boast some of the best barrel aging programs in existence. Come out and meet some of the folks that make these beers happen.
The When: October 12th
The Time: 10pm – close
The Where: Freshcraft
The Address:1530 Blake St.
The Beers:
Firestone Walker Parabola
Firestone Walker 14th Anniversary Ale
Firestone Walker Reginald Brett
Odell Deconstruction
Odell The Meddler Oud Bruin
Odell Leopold Fernet Barrel Aged Porter
See you there!