Oh my, it is already November?
The days have gotten shorter, leaves have changed and fallen, bright blue skies have turned to gray, and any semblance of summer has been lost.
But, as sad as it is to lose the warmth of the sun, the colder months bring with them a change of beer landscape. No longer are people reaching for the crisp and refreshing summer ales and lagers. Instead they are turning to spicy winter seasonals, Imperials of all sorts, big bold Belgians…. and the ever-iconic Stout.
Which brings us to November 8th — the 2nd Annual International Stout Day!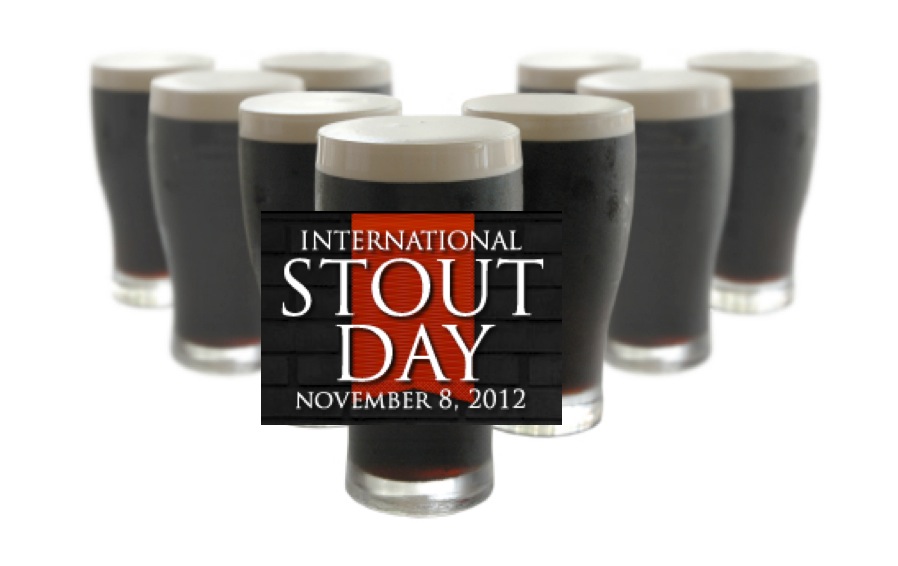 According to its founder, the lovely Erin Peters; International Stout Day is a worldwide celebration of the iconic beer style, Stout. Taking place in homes, pubs, breweries and restaurants; it's all about celebrating the craft beer revolution, relishing in this beloved beer style, sharing your photos, tasting notes and events with the world.
Originally brewed to be a stronger version of the porter, today's stouts cover a broad range from dry to sweet to imperial and spiced. It is also one of the styles that benefits most from barrel-aging. Whether you prefer the lighter bodied dry stouts versions, or the viscous and rich Imperial Stouts — there is sure to be a stout for you to celebrate with!
So, how do you celebrate? Well, that part is easy! Locate or host a stout day event near you or invite some friends over and host a stout day event in your home. Join thousands of beer lovers around the world in a collective toast to Stout Day by sharing your tasting notes, experience and love for beer on your preferred social media platforms using the hashtag #StoutDay. Follow the conversation on Twitter by adding a #StoutDay search column to your Tweetdeck or by reading the feed here.
Join me on November 8th, in raising a toast to Stout! CHEERS!
Visit StoutDay.com for more information.