Welcome to the main event.
In honor of the BCS Bowl Championship Series, I partnered with Kettle Brand® to create 5 kick-ass craft beer & chip pairings for each of the major 5 bowl games. If you have been following along, you've already seen my picks for the 2013 Rose Bowl, 2013 Orange Bowl, 2013 Sugar Bowl, and the 2013 Fiesta Bowl.
Today sadly marks the end of the 2012-2013 college football season – something that depresses me quite a lot. What I am supposed to do with my Saturdays now? Read books? Visit museums? Travel to breweries? Le sigh, I guess so.
But before the depression kicks in, we still have one more game to watch. Le piece de resistance, la creme de la creme, the big kahuna, the game of all games – the National Championship.
As I've said in all the previous posts, very few things, in my opinion, pair best with (college) football than craft beer and artisan potato chips. Here are my picks for the 2013 National Championship!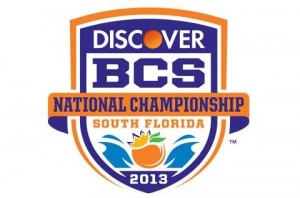 2013 National Championship: Notre Dame vs. Alabama
The final bowl game of the annual Bowl Championship Series (BCS), the BCS National Championship determines the U.S. national champion of the NCAA Division I Football Bowl Subdivision. The game hosts the two highest-ranked teams in the BCS standings at the end of the regular college football season. These rankings are currently determined by averaging the results of the final weekly USA Today Coaches' Poll, Harris Interactive Poll of media, former players and coaches, and the average of six participating computer rankings. However, this will probably change this year, when the current BCS television contracts end.
This year, the National Championship game will play host to #1 Notre Dame and #2 Alabama. Notre Dame has won eight wire service (AP or Coaches') national championships, second most ever in the post-1936 poll era. But, having said all that, the last time Notre Dame won a National Title in football was 25 years ago in 1988 with legendary coach Lou Holtz. Alabama, on the other hand, has seen more recent victories, winning the National Championship in both 2009 and 2011.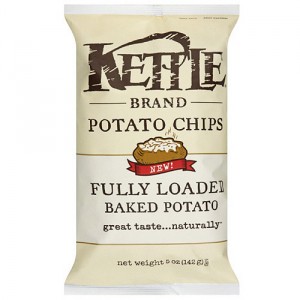 Fiesta Bowl Kettle Chip: Fully Loaded Baked Potato
The biggest of the biggest games deserves to be paired with the most intense, most flavor-powered chip. Inspired by thousands of fan recipes in the Create-a-Chip Challenge, this creamy, smoky, cheesy chip doesn't hold back on the flavor front. Dive into a collection of toppings straight from the baked potato bar – tangy sour cream, fresh green onion, rich cheddar cheese –and an all-natural smoky flavor reminiscent of bacon – for a perfectly balanced bite straight out of the bag. These chips are vegetarian, but not vegan.
Fiesta Bowl Beer Pairing: Smoked Porter
For this particular pairing, I chose to pull out one particular flavor from the chip – the bacon-like smokiness. Roasty with hints of char, BBQ and smoke, the flavor profile of smoked porters makes them an excellent match for anything off the grill or out of the smoker and, especially, bacon. The base beer, robust porter, is also one of my go-to styles for anything rich and cheesy (like beer cheese soup). For a more intense pairing, try a rauchbier. For a less intense pairing, grab a regular ole porter.
Both Fan Recommendations: Stone Smoked Porter, Alaskan Smoked Porter, Captain Lawrence Smoked Porter, O' Fallen Smoked Porter, Left Hand Smoke Jumper Imperial Smoked Porter, Great Divide Smoked Baltic Porter.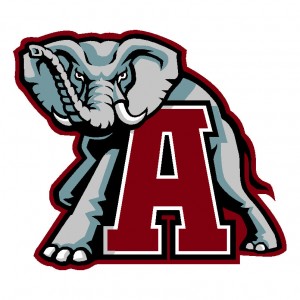 Wench's National Championship Pick: Alabama
It pains me to do so, as I am not a huge fan of the SEC, but I'm placing my bet on the Crimson Tide. Why? Because if Notre Dame loses, than Ohio State remains the only undefeated team this year. Yes, I am aware that this means diddly-squat since Ohio State is not eligible for a National Title this year. Moving on….
Notre Dame's most impressive win this year was 17 points over Oklahoma, who was ranked #8 at the time. Aside from Oklahoma and an over-time win over Standford, Notre Dame had a pretty weak schedule aside. Even USC didn't give Notre Dame a good fight in the big rivalry game. On the other hand, Alabama boasted major wins against highly-ranked Georgia, LSU and Mississippi State. Alabama's only loss was a mere 4 points to fellow top-25 SEC school, Texas A&M. And in case you missed it, Texas A&M quarterback, Johnny Football Manziel, took home the Heisman this year. And, Texas A&M trampled on Oklahoma in the Cotton Bowl, making Notre Dame's 17 point win look like child's play.
If I had my way, I would have matched up Oregon and Alabama in the title game. In my opinion, Oregon boasts a much better program. Oregon's only loss this season was to Stanford – the team Notre Dame BARELY beat in over-time.
Alabama is an NCAA football powerhouse and I predict a slaughter tonight.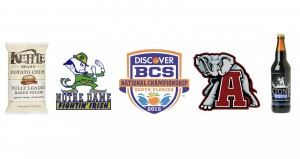 Cheers!