True story: I'm the queen of snacking. And my number one vice = all things salty + crunchy, especially chips. And nothing pairs as well with my chip vice quite like my biggest vice, craft beer. In my opinion, beer and chips are a match made in heaven.
But, like beer, not all chips are created equally. Not all beer is made with grain. Not all potato chips are made of potatoes. Just like some breweries use adjuncts in beer, some chip manufacturers use artificial ingredients in chips. It's sad, but true.
This is why I recently teamed up with Kettle Brand Chips on the Real Chips Deserve Real Beer campaign. Thirty years ago, Kettle Brand pioneered the kettle cooking style that's become the gold standard for all-natural potato chips. They cook real, unpeeled potatoes in small batches using only the finest all-natural, non-GMO ingredients. No trans fats, no  MSG, no artificial colors or flavors, and no ingredients you can't pronounce.
When you open a bag of Kettle Brand Potato Chips, you know you're getting real chips made with real ingredients by real people. Kettle Brand Chips are the real deal.
I'm a huge advocate for all things artisan and craft. Which is why I was elated to join forces with Kettle Brand to develop beer pairings for their amazing line of potato chips. And now, just in time for the Super Bowl, I'm happy to share 7 of these pairings with you! And don't forget to follow Kettle on Twitter: @KettleChips!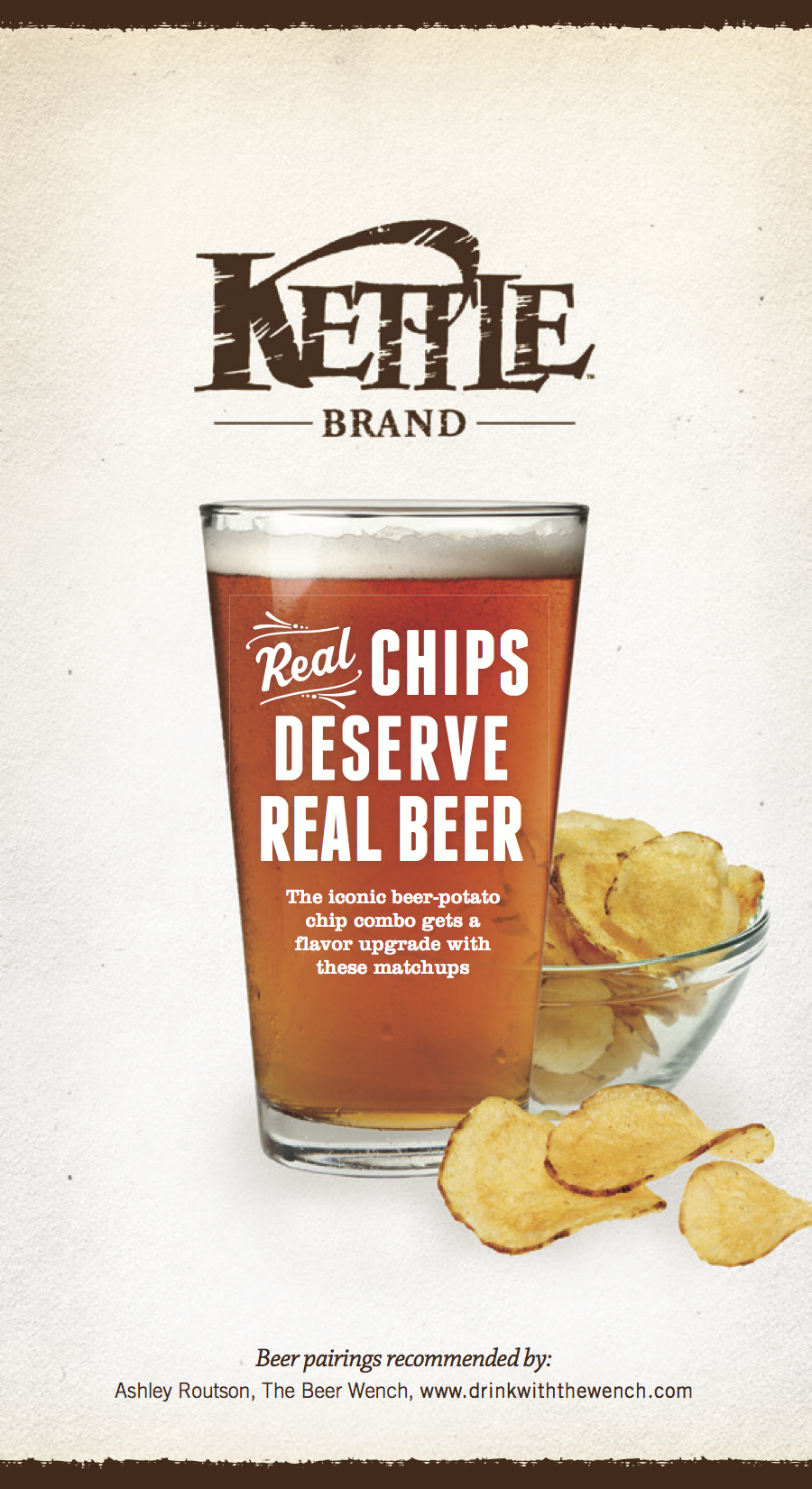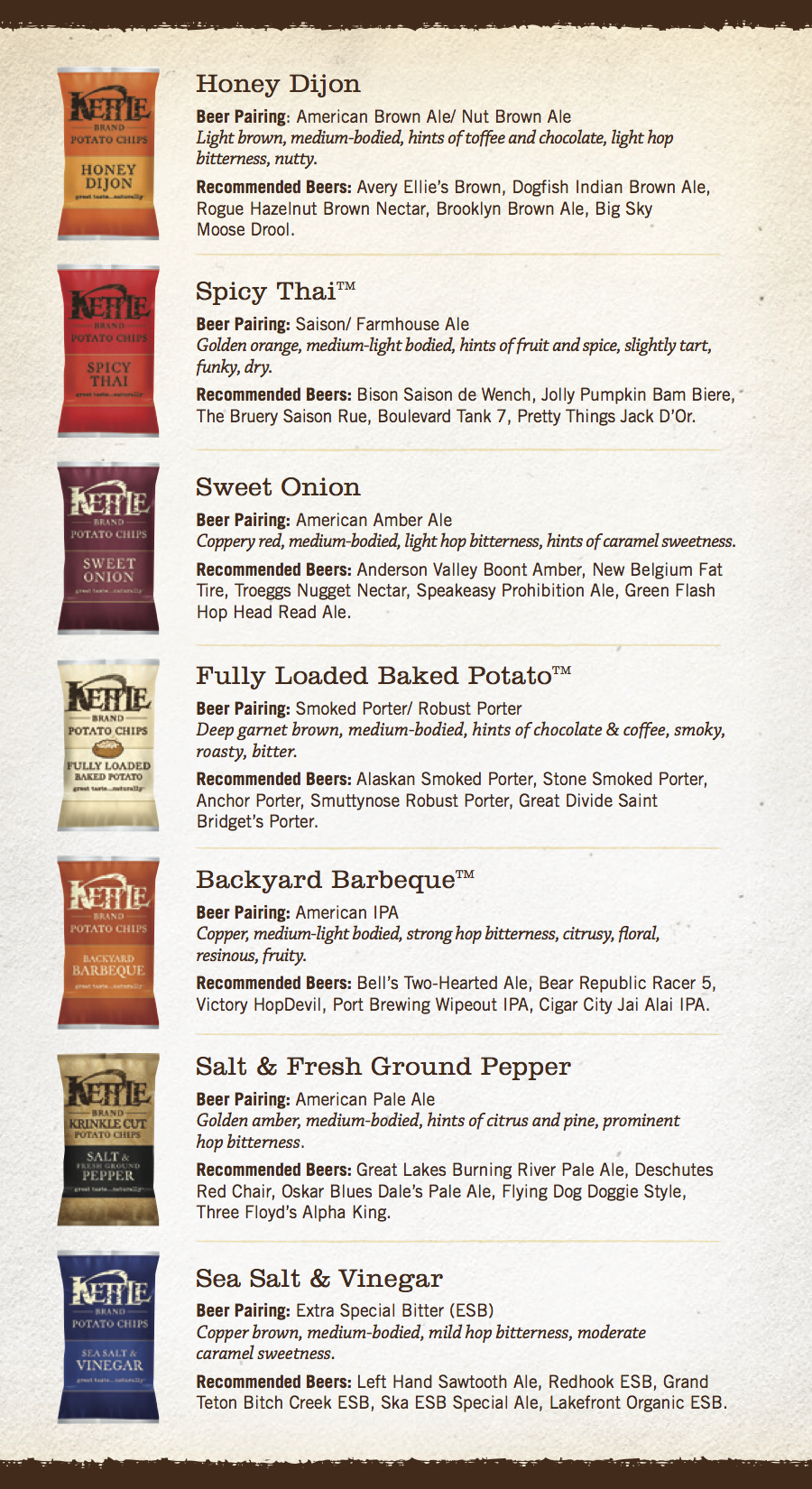 Xoxo,
The Wench