Look out red wine and Champagne, chocolate beer is Cupid's new favorite liquid of love. Just in time for Valentine's Day, Whole Foods Market Global HQ and I have teamed up to co-host a chocolate beer tasting love fest – LIVE on Twitter.
On Feb. 7 from 7-8 p.m. CST, join Whole Foods Market (@WholeFoods) and myself (@TheBeerWench) as we chat about chocolate beers, cooking with beer recipes, and perfect beer pairings for Valentine's Day. Taste and tweet about four tantalizing chocolate beers with the breweries that make them.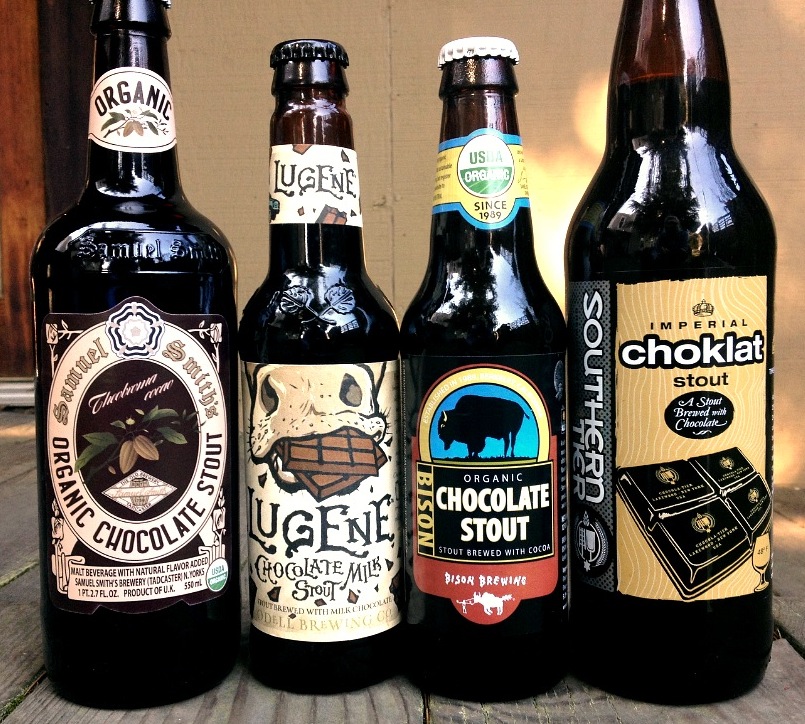 To participate, pick up one or all of the featured chocolate beers and tweet your experience using the hashtag #WFMBeer. Every 15 minutes, the focus of the tasting will shift to a different beer. The schedule is as follows:
5:00 p.m. PST: Samuel Smith's (@merchantduvin) Organic Chocolate Stout
5:15 p.m. PST: Odell Brewing (@OdellBrewing) Lugene Chocolate Milk Stout
5:30 p.m. PST: Bison Organic Beer (@bisonbrew) Organic Chocolate Stout
5:45 p.m. PST: Southern Tier (@stbcbeer) Choklat
Skip the diamonds and the pearls this Valentine's Day and woo your special someone with a velvety smooth, rich and chocolate-y craft beer.
Participation is limited to those 21 years or older.