I'm going to be pretty straight forward with you. Being Instapopular is super easy. Time consuming, yes. But easy.
"You have to learn the rules of the game, and then you have to play better than anyone else."
- Albert Einstein
Unless you are a celebrity of sorts or a large brand, Instagram followers and likes don't come organically. You have to work your "thumb" off for them. Sure, there are exceptions to the rules…..but let's be real here. It's not about being "cute" or even about being an "expert" on a particular subject. Being "good" at Instagram (and many social media platforms, for that matter) comes down to basic statistics.
The more likes you give, the more you get.
Anyone can be an Instaceleb. Really. All you need to do is spend a zillion hours each day liking and commenting on photos.
I know what you are thinking—but, what about the quality of the photo? Being awesome at photography doesn't always guarantee likes on Instagram. Good quality helps, but your pics won't get any likes if no one knows who you are. Trust me. I've seen my fair share of poor quality beer photos with hundreds of likes. And I've seen my fair share of amazing beer pictures with barely any likes. Super lame and probably unfair, but that's the way it is.
So what about the subject of the photo? Surely that matters too? YES, both the quality and the subject of the photo are extremely important—but those details don't matter unless people know you exist. It doesn't matter if you post a print-worthy picture of the rarest, most-sought-after beer on the planet….if…..no…..one…..sees…..it. You get me?
So how do you get people to find you on Instagram?
Okay, let's turn the focus to beer since this post is strictly about becoming a craft beer rockstar on Instagram. (However, I'm quite certain that these tactics can be applied to other topics of interest).
First things first. You have to create an interesting user name that is relatively easy for people to spell and remember. Your name is a good start, but if you can come up with something witty and fun you are much better off. The more compelling, the better.
Next, you have to start liking photos of beer like it's your job (in fact, you might have to do it so much that it feels like it is your actual job). I'm not talking about 5 photos here and 5 photos there. I'm talking about spending hours a day double tapping every single photo of beer that you can find. And how does one find these photos?
The easiest way to get started is to like every photo on the #craftbeer hashtag feed. And how does one find said feed? Well, you can either click the explore button (the star burst shape) at the bottom of the Instagram feed and then manually type in #craftbeer in the search window. Or you can hashtag an existing photo with #craftbeer and click on the hyperlink that it creates.
And then like like like your little heart out.
Until your thumb falls off.
Now that you are liking every single beer photo physically possible, it is time to get strategic with your photos. First, you need to slow your roll and limit the number of photos you post in a day. In fact, you should only be posting once or twice a day for maximum efficiency and likes.
If you feel the need to post a picture of every sign, dog, baby and robot you see—you should probably create a separate personal account just for those types of posts. Let's be honest, beer people don't care about your recent shoe purchase—they care about the Pliny you are drinking. Limit the majority of your Instagram pictures to those of beer and similarly related subjects (you can still express your personal side, but try to keep it far and few between).
You also need to step up your photo quality game. I don't care if you are drinking the last Westy 12 on the planet, if you are in a dark bar, that photo is not going to look good. Whenever possible, try to take your photos in good lighting. Also, get yourself a few photo apps that help to sharpen and brighten pictures. My two standbys are Pix and Camera+. I have several others, but those are the two I stick to the most.
Lastly, get strategic with your timing. Most people work for a living, so they are less likely to be on Instagram during the nine-to-five time block. But after work? Oh, it's on! The sweet spot for getting the most likes on Instagram with photos of beer is between 5-8 PST. Think happy hour. During this window of time, people on both coasts are boozing it up and spending a lot of QT with their mobile devices. This is when you want to post your beer porn.
By this point, you should be experiencing good momentum with your account—ideally, you have a lot more followers and are getting  a ton more likes. But, how do you continue to take it to the next level? Go beyond the #craftbeer feed. Start following and liking other beer-related hashtags. Brand names, beer names, beer bar names, beer styles—all those work really well.
#newbelgium #ninkasi #duvel #chimay #citybeerstore #toronado #blackipa #pilsner #organicbeer #goodbeer #untappd #ratebeer
You name it, and there is probably a hashtag for it.
The next trick is probably my favorite in the book. Stalk brewery and bar geotags. Most breweries that have a pub, taproom or offer some sort of brewery tour have a geotag that people can check into, which becomes a hyperlink in the Instagram feed. The key is to find these geotags, click on them and then like all the photos that people have taken at every brewery you come across. This will help you find photos of beer that haven't been hashtagged.
Last but not least, you have to comment on other photos as well as engage with the people that comment on your posts. Comments almost guarantee a like back, if not a follow. Feel lazy? Come up with a snazzy catch phrase or generic comment, copy and paste it into every photo of beer. I happen to enjoy "Great minds drink alike" and "Fuck yes"—but, I'm sure you'll find something more your pace.
By now you are super winning at Instagram. You have a cool, fun beer avatar. You are a liking machine. You are taking super good pictures and posting them at the most optimal times of the day. You are commenting left and right. You have hella followers and each photo is getting hella likes.
Congratulations, you are officially an Instaceleb.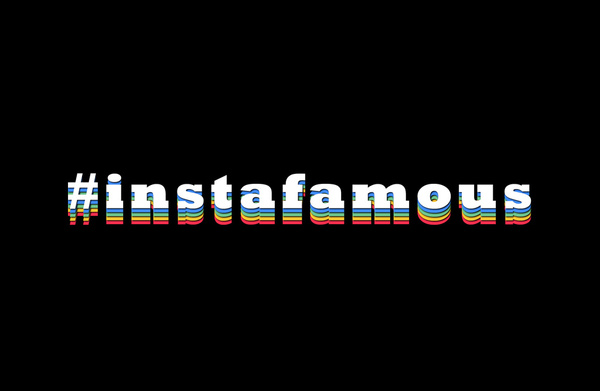 So now you are probably thinking—Ashley, you are an Instaloser with no life. Touche, my friend. But, you are right. My Instafame has made me Instalame. I spent all of my Instafree Instatime Instagramming instead of Instasocialing with real people. But no worries. My Instaexperiment is over and I have every intention of rejoining the real world, drinking real beers with real people.
Roxie, you got nothing to worry about.
It's all a circus, kid. A three ring circus.
These trials- the wholeworld- all show business.
But kid, you're working with a star, the biggest!
Give 'em the old razzle dazzle
Razzle Dazzle 'em
Give 'em an act with lots of flash in it
And the reaction will be passionate
Give 'em the old hocus pocus
Bead and feather 'em
How can they see with sequins in their eyes?
-Razzle Dazzle, Chicago The Musical