Hey friends! Its been a really long time since I've posted content on my blog–something that is both sad and exhilarating. Over the past few months, my personal life has undergone some bittersweet changes. As a result, I have refocused my energy on self-reflection and introspection, spending less time on the internet and more time on both personal and career growth.
Today, I'm proud to share with you all a project that I have been working hard and diligently on over the past few months with my team over at Bison Organic Beer. Allow me to introduce THE BEER WAGON–a community-focused, sustainable mobile beer garden that donates 100% of its profits to local charities.
The Beer Wagon will raise money by selling draft beer (and other organic beverages) at food truck gatherings, festivals, farmer's markets, and various charity functions. Our mission is to educate the public about organic and sustainable issues while our customers are having fun and socializing with delicious organic beverages in hand.
Bison Organic Beer (a 100% certified organic brewing company headquartered in Berkeley, CA) already owns this 1986 Winnebago. We have installed a solar array on the roof, which currently powers its bumping sound system and lights. Several interior modifications have already been welded. And we have purchased a 1996 Turbo Cummings Diesel engine, which means we can convert The Beer Wagon to biodiesel and make it even more sustainable.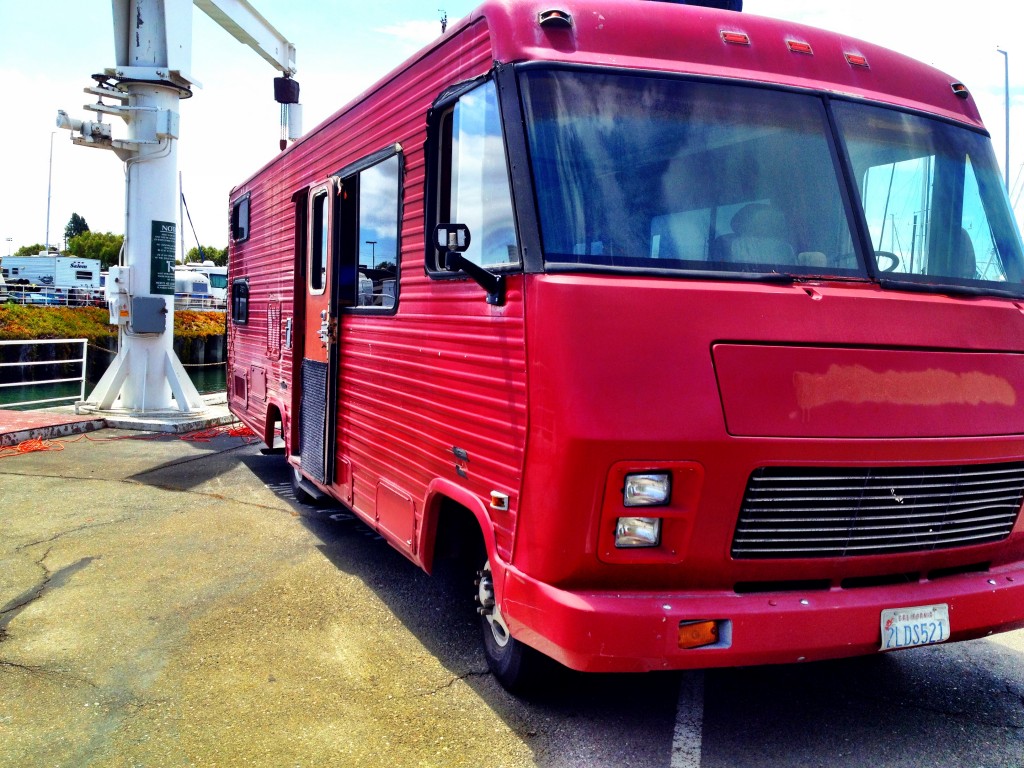 But before we can take this shiny red charity chariot on the road, she needs a lot more work. The Beer Wagon still needs to be pimped out with all the essentials. In order to do this, we need outside support—and this is where YOU come in. We need at least $15,000 to get off the ground.
The breakdown is as follows:
$6,000 to outfit the rig for keg handling, cooling, and the exterior and interior tap systems
$5,000 for an exterior truck wrap
$2,000 for brakes
$2,000 for startup party supplies, crowd control, office stuff and first year insurance
But that's not all…. If we can raise even more money, we can do even more cool things with The Beer Wagon (such as converting the engine!).
In order to raise the capital needed to put The Beer Wagon on the road, we have chosen to launch a crowd-funding campaign on Indiegogo. In just 2 days, we have already raised 17% of our 15k goal. We still have 40 days to not only meet our goal, but completely destroy it. And so, I'm reaching out to all of you–all of my friends and fans–for help. Help us make The Beer Wagon a reality. Be among the first of many to be part of this mobile movement for years to come.
 How YOU can help The Beer Wagon:
Visit the Indigogo site (here!) pick one of our AWESOME perks and donate now!
Spread the message about The Beer Wagon on social media!
Follow @The_Beer_Wagon on Twitter, @thebeerwagon on Instagram, and like The Beer Wagon on Facebook!
Cheers!