Let's face it. The craft beer crowd isn't exactly known for its fashion sense. The probably has a lot to do with the nature of the job. Brewing is dirty work and it almost never involves a suit and a tie. After all, 90% (or more) of brewing is cleaning. No need to be fancy.
And when it comes to the beer geeks, we love to sport swag from our favorite breweries and watering holes. But when you are a girl, this isn't always easy. My biggest pet peeve with beer clothes is how unflattering they can be for women. You can always tell when a man designs and picks out the fabric for women's beer shirts. They are usually 100% cotton, boxy and shrink up like crazy. And most of us beer loving girls don't exactly have the flat tummies needed to pull off belly shirts.
But have no fear, ladies and gents. CraftGeer.com is here to fill all of our beer fashion needs.
Disclaimer: I was not solicited by CraftGeer to write this post. Joe is a friend and I felt the need to promote his awesome products. Another Disclaimer: Because Joe is a friend, I've been a very grateful beneficiary of his products. Call me a guinea pig of sorts-or maybe just a whore for cool shit.
Anyways. Moving on.
If I had a dollar for every time someone asked me where I got my awesome beer snifters with the skull and crossbones hop leaf, I'd have like at least 100 bucks. Maybe more. People absolutely love those things. And for good reason. Not only is the snifter and iconic and ideal glassware for many styles of beer, the logo is totally badass.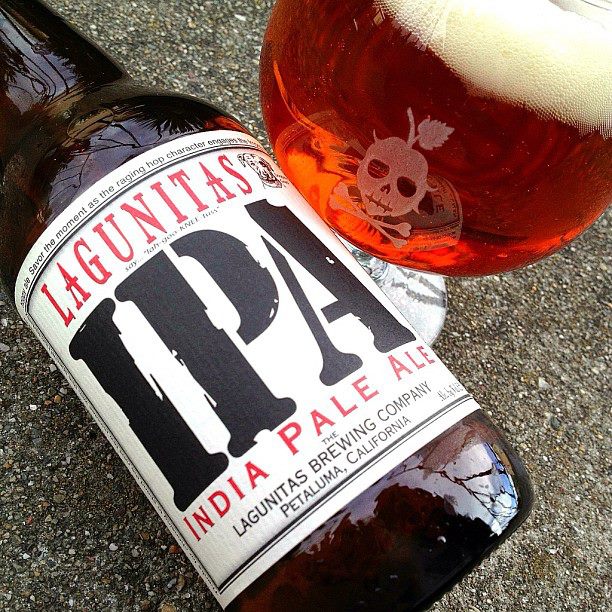 But as much as I love the glassware, I love the shirts even more. My current favorite is the Drink Local tank top. It long (women love the long shit), stretchy (women love the stretchy shit) and pretty damn flattering (women like to look good, yo). As a hoodie fanatic, I'm desperately waiting for the Girlie Hoodie to get back in stock (hint hint, Joe).
They have some pretty cool men's gear too. I'm a big fan on the slogan "Keep Calm and Add Hops." Although its totally based on the popular Keep Calm meme, it is also pretty accurate. Hops are a natural sedative, which means they actual do posses the power to calm people. Just don't give hops to your dog. Hops can cause malignant hyperthermia in dogs, usually with fatal results. Yikes.
I've played with the idea of making my own merch as well. I mean, what lady doesn't want a shirt that says "The Beer Wench" on it? And I've always wanted to create a shirt that says, "I drank with The Wench and Survived." I recently found QLP-a pretty affordable site that literally lets you put your logo on everything from koozies to car chargers and stress balls. Drink With The Wench stress balls, anyone?
But what I really, REALLY want to make is a custom track jacket with the logo above. I have yet to come across a bar or brewery that makes a cool beer-themed track jacket for chicks. So I guess the real question is, does anyone care? Does anyone want anything with my brand on it? I'm very interested to hear your feedback! And in the meantime, check out my friend Joe's cool stuff over at CraftGeer.com.