Great Lakes Brewing Christmas Ale
During a recent visit to Milwaukee for the Great Lakes Craft Brewers & Water Conservation Conference, I had the honor of meeting Patrick F. Conway, owner of the Great Lakes Brewing Company.
Once upon a time, I had a 6 year stint in Ohio. I moved to Ohio from NY to attend THE (yes THE) Ohio State University in 2001. Ended up working there for two years post college. Columbus is where I first discovered my love for craft beer. That is the city where I became The Beer Wench.
So naturally, there will always be a place in my heart for Ohio craft beer. Especially, beer from the Great Lakes Brewing Company — probably, hands down, my favorite Ohio craft brewery. No joke.
Why? Because they make consistently GREAT beer. Must be the water …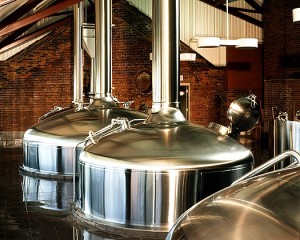 Of course, when I noticed a group of Great Lakes Brewing boys at a table across the room from me at the conference, it became my prerogative to meet them. No expectations. Just wanted to meet them and tell them how nostalgic their beers were for me.
But, fortunately for me, the Great Lakes Brewing boys were willing to entertain the crazy craft beer obsessed Wench for some time during the conference.
So there I was … at a conference regarding sustainability and water conservation in the craft brewing industry … sitting at a table with the Great Lakes Brewing team … and I made a comment about their solar panels.The response? "How do you know about the solar panels? They are only just being built. No one knows …"
Ah ha! Despite living all the way across the country in a state that GLBC does not distribute to, I still know what is going on behind the scenes. And how? Well … that is my little secret.
Okay maybe not. Truth is, I have an "in" to information regarding Great Lakes Brewing Company. One of my all time best friends recently landed a marketing & sales job with GLBC in Cleveland. So I might be privy to some news, now and then.This is how I know that Great Lakes Brewing Co. has implemented several sustainable measures in both its brewery and its brewpub.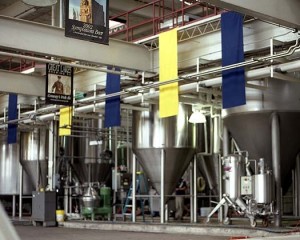 GLBC has a pretty powerful mission statement that really illustrates their commitment to the local community and the environment:
"Great Lakes Brewing Company is a principle-centered, environmentally respectful and socially conscious company committed to crafting fresh, flavorful, high-quality beer and food for the enjoyment of our customers. We aspire to maintain our status as the premier craft brewery in the Great Lakes region and are dedicated to uncompromising service, continuous improvement and innovative consumer education."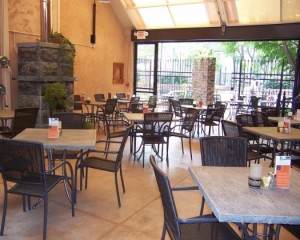 GLBC owner, Patrick Conway, took great interest in Drink With The Wench and my passion for the craft beer industry. In support of my pursuit for beer, Patrick made a point to retrieve a bottle of Great Lakes Brewing Christmas Ale from his car and hand deliver it to me at the water conference. To me, this was very humbling and extremely exciting.
Now, without any further ado, allow me to present my tasting notes:
THE BEER WENCH'S TASTING NOTES
GREAT LAKES BREWING COMPANY CHRISTMAS ALE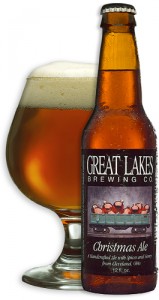 FACTS:
Christmas Ale
A holiday ale brewed with honey and spiced with fresh ginger and cinnamon.

| | | |
| --- | --- | --- |
| ABV: 7.5% | ABW: 6.0% | IBU: 40 |
APPEARANCE: Brilliant clarity, marigold-orange color. Rapidly dissipating, off-white head.
AROMA: Intoxicating hints of ginger & cinnamon — reminiscent of Christmas cookies & gingerbread. Subtle notes of caramel & biscuit malts. Slightly fruity. No detectable hop aroma.
FLAVOR: Spicy, ginger shows through stronger than the cinnamon. Rich caramel & toasty malt character with noticeable hints of honey. Slight
MOUTHFEEL: Medium to full bodied. Highly carbonated, rich creamy texture, slightly syrupy. Dry, bitter finish. Spice lingers. Subtle alcohol warming sensation.
OVERALL: Balance is the key to producing a well-made spice beer. In my opinion, this beer has a wonderful balance between the spiciness of the ginger & cinnamon and the sweetness of the honey and the malts. I particularly liked the use of honey. Neither of the spices were overpowering. Alcohol level created a nice warming sensation without being to "hot" or intense. This is the first time I've tasted the GLBC Christmas Ale and it is definitely one of the favorites in the category. I'm kind of bummed that it is not distributed in California. Hopefully, I will get a chance to drink it again before the end of the season.
CHEERS!!!

Tagged as
beer
,
Beer Wench
,
Christmas Ale
,
cinnamon
,
cleveland
,
ginger
,
great lakes
,
great lakes brewing company
,
honey
,
ohio
,
the beer wench
,
wench
,
wenchie
+ Categorized as
Beer Reviews