Featured Beer Tweeter: DERRICK MORSE
DRINK WITH THE WENCH PRESENTS:
The Beer Tweeter Interview Series
Beer bloggers are not the only people using social media to share their passion for and knowledge of craft beer. Twitter is one of the most important tools in today's craft beer industry. Beer tweeters all over the world are influencing and impacting the way people interact with and experience craft beer. The Beer Wench has embarked upon a mission to interview as many beer tweeters that she can — from all over the world.
Are you a beer tweeter? Do you want to share your story? Send me an email!
INTRODUCING BEER TWEETER: DERRICK MORSE
Twitter handle: @socialremorse

Current location: Denver, CO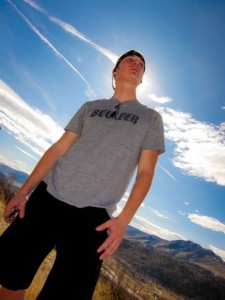 Background "Snapshot"
1. Where did you grow up?
Boulder, CO, but my stomping grounds wind up and down the front-range.
2. What sports if any did you play growing up, through college and beyond?
Oy! Do we have 3 posts to cover this?
Growing up: Skiing, Sailing, Canoeing, and Backpacking.
High school: Mountain Biking, Snowboarding, Football, and Wrestling.
College: Cycling, Running, and chasing tail (considered a sport in Boulder).
Currently: Triathlete, Cyclist, Skiing Snowboarder, Sailor, Outdoor enthusiast.
3. How old were you when you had your first beer?
8
4. If you can recall, what is the story of your first beer? Where did you have it? What style and brand was it?
I grew up spending my summers in Germany (Mother is German), and requisitely had my first beer quite early in my developmental years. I still remember the day clearly; it was my father's favorite pilsner. Jever Pilsner. It was, up to that point in my life, the most fowl thing I had ever tasted.
Currently, it's one of my favorite beers.
5. Where, if applicable, did you go to college? What did you study? What additional activities, organizations, sports did you partake in during college?
I went to Colorado University. The best school in the world! It's where I learned about craft beer, and how much I could drink before I puked. My college life was a cross between the movies "Animal House" "Van Wilder" and "Go". I spent most of my time trying to get out of trouble, and in the meantime earned a BS with an emphasis in nutrition and kinesiology.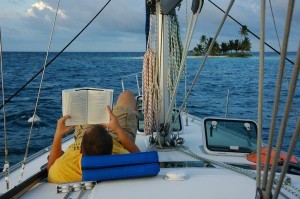 Craft Beer Epiphany
Every craft beer enthusiast has at least one pinnacle craft beer experience that completely changes ones perspective on beer. I refer to this mind-blowing moment as a "craft beer epiphany."
1. What was your first craft beer epiphany? Recall as many details about it as you can:
I was sitting in a buddy's basement, lamenting how ugly his 1970's couch was. We were debating if we should get a black light and see how much DNA was deposited within the cushions.
Right at that moment, a friend of a friend came in carrying a bunch of Left hand Sawtooth. He exclaimed that a friend of his worked there and these were the ones that they couldn't sell. From that moment on, I loved Amber ales.
2. Have you have additional craft beer epiphanies since the first? Detail as many of them as you wish:
After college, I made the blunder in following my (now) x-wife out to Phoenix. Colorado has more breweries per capita than any other place in the US. Phoenix sucked for craft beer. After what felt like an eternity in hell, I moved back to my beloved Colorado.
Within my first month back, my best friend of 15 years took me to volunteer at the great American beer fest.
If epiphanies feel like hoppy orgasims, this was it. Since then I've spent way, way to much money hunting down those rare, limited released, hide in your closet for a year beers.
Beer Talk
1. What are your top 3 favorite beer styles?
American Amber
American IPA
Dopplebock
2. What are your top 3 favorite breweries?
Left hand brewing
Twisted Pine
Guinness (I named my dog Guinness)
3. If you could work with or for any one brewery, which one would it be and why?
Boulder Beer Company. It was originally started by two hippie smoking CU professors that loved beer. My father used to drink their beer, and one of my favorite beers of all time "Hazed and Infused" lives there. It's Colorado's oldest craft beer brewery, and since I grew up on the mean streets of boulder…. This would be my brewery of choice.
4. Are you a homebrewer? If yes, what is the most unique and interesting beer recipes you've brewed as a homebrewer?
I tried my hand at it in college, but not since. Maybe soon after I move into my new house.
5. Do you have any beer certifications (BJCP, Cicerone, Siebel, American Brewers Guild)?? If so, what are they?
Nobody in their right mind is going to give me a certificate for beer.
6. What is your favorite beer and food pairing?
Beer Geek answer: Dogfish Head 120 minute IPA with cracked pepper steak, and roasted garlic butter over grilled portabella. My mouth is watering right now
Joe six-pack answer: I love a Coors light with a pepperoni and bacon Pizza Hut pizza.
7. What are you top 3 favorite beer blogs/beer websites?
I'm not sure I can truly answer this. I've only discovered this "beer underground" network of bloggers recently. I'll have to get back to this question in a year.
The Personal Side
1. What is your current day job? Marketing for Advantage Group.
If you could change your career at this very moment, without any restrictions on what you could do, what would you want to do and why? I'd like to be the glitter applicator for Victoria's secret models
2. Are you married? Children?
I used to be married, currently trying to avoid dating. I have no children (that I know of). Though, I'd like to have children sometime.
3. Outside of beer and Twitter, what are some of your other hobbies?
I've got a finger in about everything. I'm an armature photographer, outdoor enthusiast, and a lover of Labradors. I'm also retarded for the Denver Broncos.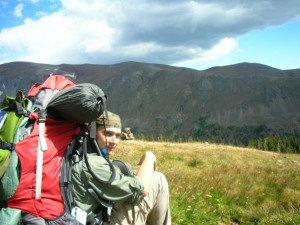 Off The Beaten Path
1. If you were a style of beer, what style would be an why?
An oak whiskey red. Strong and Complex
2. You were caught smuggling beer illegally, which has now been made punishable by death. Right before you are sent to the executioner, you are offered one last beer. What beer would you chose and why?
Anything with suds around cellar temperature. I just love beer, and having one right before I died would be heaven.
3. If I contracted you to brew a beer (or design a beer recipe) called "The Beer Wench" — what style would you chose and what, if any, extra ingredients would you add?
Bud Light clone. (The Wench just threw up a little in her mouth. Thanks, Derrick. JERK.)
4. If you could be a superhero, what would you want your superpowers to be?
Clairvoyance
5. What is one of the craziest things you have ever done and lived to tell the story?
This would get me fired, and/or arrested. Let's just say that I live a full life.
6. What are your thoughts on bacon?
Good stuff, I especially like the bacon from whole foods. If I had to pick, it would be a bacon on a pizza from Beau Jo's pizza. Delicious.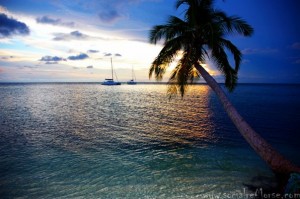 SPECIAL THANKS TO DERRICK FOR HIS AWESOME INTERVIEW AND BEET TWEETS!
CHEERS!

Tagged as
@socialremorse
,
ashley routson
,
beer
,
beer tweeter
,
Beer Wench
,
craft beer
,
derrick morse
,
great american beer festival
,
guiness
,
the beer wench
,
wench
+ Categorized as
Beer Tweeter Interviews