Attention all craft beer lovers, geeks, industry persons and bloggers — Whole Foods Market has been giving our community amazing support and exposure on the Internet, and now it is our chance to give back!
Michael Bepko, the Global Online Community Manager for Whole Foods Market, has been nominated for 4th Annual Shorty Industry Award in the category of Best Social Media Manager.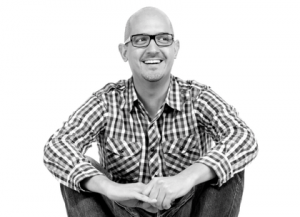 According to the Shorty Awards website, "Whole Foods Market is often looked to as a brand "who gets it" when it comes to social media. Revered for its thriving social communities and innovative use of social media strategies, Whole Foods isn't afraid to try new things in the ever-evolving social media landscape to see what best resonates with their community and drives engagement from their customers. While the organization has gained notable social media success, what might be lesser known is the man behind the scenes who is at the helm of the company's online network – Michael Bepko. Better known in social spheres as @Bepkoboy, Michael is the global online community manger for Whole Foods and is the person who lives behind the logo that resides among a social community of over 3.5 million friends, followers and fans."
But, forget about what Michael has done for Whole Foods. Let's focus on what he has done for craft beer. The equivalent of many celebrities, Whole Foods boasts over 2.2 million followers on its corporate Twitter account, and hundreds of thousands of followers from individual store accounts. In a day and time when no craft breweries have exceeded 100k followers on Twitter and only 3 have gone over the 50k point, Michael has graciously given craft beer a powerful voice in the form of "virtual beer tastings".
Every two months, Michael works with me to scheme up a theme for a virtual tasting, featuring four different craft breweries. For days and even weeks up until the event, you can find Michael (under the moniker of @WholeFoods) promoting the virtual tasting, giving shout-outs to the breweries involved. Michael also communicates internally with all the WFM Marketing Managers, further amplifying the message at a regional and store level. During each live tasting, Michael and many of his Whole Foods colleagues devote an entire hour to talking about beer on Twitter, with both beer geeks and beer newbies alike. The result is one big craft beer love fest.
Personally, I was influenced by Michael even before partnering with him on virtual beer tastings. I was shocked the first time Michael tweeted a response back to me. After all, it's not everyday that someone with over 2 million followers talks to me on Twitter. I was immediately impressed with Whole Foods' level on engagement on Twitter, and Michael has only continued to impress me ever since.
So friends, I am asking you to give Michael a little bit of love for all the love he has given to craft beer. Head on over to this link, and give him some love in the form of "likes" and retweets! XOXO!!