Big news in the beer industry just hit the stands today: Independence Brewing Company, the only craft brewery in India owned and operated by a craft brewer, has partnered with Stone Brewing Co.'s CEO and Cofounder, Greg Koch, to bring independence from boring, yellow fizzy beers to the emerging beer connoisseurs in India.
This is big news in the world of craft beer. It is encouraging and exciting to see more and more countries outside of the "Western World"embrace and celebrate craft beer. Hopefully, IBC's presence in the Indian craft beer market will help to ignite a craft beer revolution across the entire country — inspiring more breweries to open and more craft breweries to export to India.
Upon receiving this news, I approached the owners for more information, and I am honored to say that they gave me an exclusive interview to coincide with the announcement, which will follow this post shortly.
—————————————————–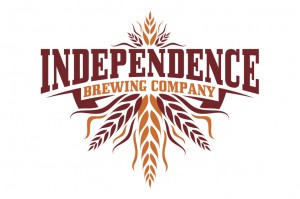 OFFICIAL PRESS RELEASE
April 29th, 2012.  Independence Brewing Company (IBC) is a new brewing venture founded by Shailly Bist and Avanish Vellanki to bring genuine craft brewing to India.  With an aim to offer Indians something other than the yellow, fizzy, industrial lagers that have become a fixture in India, IBC hopes to offer a unique array of craft brews across a variety of styles not previously offered in the nation.  IBC brings Independence from Boring Beers!
IBC is also proud to announce the addition of Greg Koch, CEO and Cofounder of Stone Brewing Co., to the team.  Greg will serve as a partner and Chief Advisor to IBC. "I've had a chance to visit India and witness first-hand why Avanish and Shailly are so excited, and I have to say I agree with them!  There is tremendous opportunity in India for craft beer.  I also have to say that I'm really excited about these two guys and look forward to helping them bring Independence from boring beers to India!" said Greg Koch.
"We are really excited to work with Greg!" said Avanish Vellanki, Cofounder of IBC.  "We are tremendously honored and moved by Greg's excitement about India; Greg clearly sees the tremendous opportunity in the country, and we look forward to introducing truly exceptional brews together!"
IBC will set up its first craft pub brewery in the city of Pune, in the state of Maharashtra, India, one of India's fastest growing technology centers. With a national landscape in which only a handful of beers exist in the nation, and a regulatory environment that has only recently awoken to the microbrewery concept, IBC hopes to bring the extensive and passionate craft brewing culture in the US to India.
IBC will be the only craft brewery in India owned and operated by a craft brewer.  "We are tremendously excited about the opportunity to bring to India something we truly love, and we think Indians will love too – truly exceptional craft beers," said Shailly Bist, Cofounder & Head Brewer of IBC.  "India has such a rich artisanal culture, and we think it's about time that IPA had a homecoming!"

—————————————————–
Follow Independence Brewing Company on Facebook and @IndeBrewCo on Twitter.