In my opinion, very few things in this world pair best with (college) football than craft beer and artisan potato chips.
In honor of the BCS Bowl Championship Series, I partnered with Kettle Brand® to create 5 kick-ass craft beer & chip pairings for each of the major 5 bowl games. I kicked the series of BCS Bowl Chip & Beer Pairings with picks for the 2013 Rose Bowl, 2013 Orange Bowl, and the 2013 Sugar Bowl. Up next are my picks for the 2013 Fiesta Bowl!
2013 Fiesta Bowl: Oregon vs. Kansas State
One of the most sought-after bowl game in college football, the Fiesta Bowl hosts the Big-12 champion against a top-tier at-large opponent, unless the Big-12 champion goes to the BCS National Championship Game. This year, Big-12 Champion Kansas State got the automatic bid to the Fiesta Bowl. After losing to Stanford, top-ranked and once-National Championship-bound Oregon was shut out from the Pac-12 Championship game, leaving it ineligible for the Rose Bowl yet still the highest ranked at-large team. And so, #5 Kansas State has found itself matched up against #4 Oregon in, quite possibly, one of the best match-ups of the year.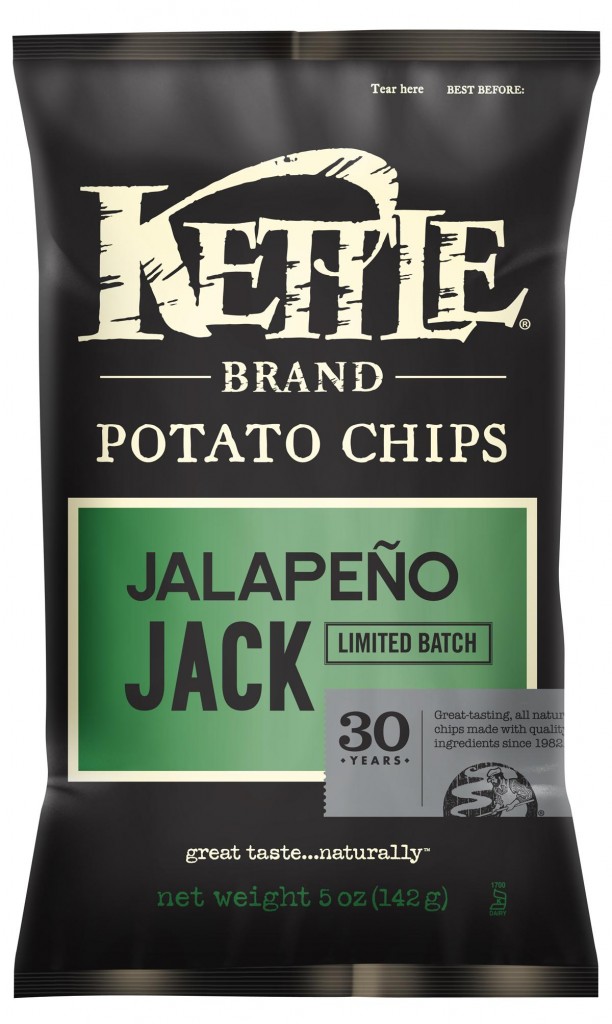 Fiesta Bowl Kettle Chip: Jalapeño Jack
Outside of the sponsor chip (no need to promote that brand here), no chip pairs with the Fiesta Bowl as good as this Southwestern cheesy blend on a crunchy, fresh baked potato chip. This 1989 Kettle Brand classic has the same creamy flavor as Jack cheese but packs a fiery punch with peppercorns and jalapeño pepper that you can actually see and taste!
Fiesta Bowl Beer Pairing: American IPA
One of my all-time favorite flavor pairings in this world is hops and heat. Both the high level of hops and the moderately high levels of carbonation in an IPA have a pleasant cooling effect that help this style of beer stand up to some of the spiciest of spicy foods – especially ones that are greasy!
The only exception to this rule is high-alcohol IPAs in the Double and Imperial range. Alcohol intensifies the burn from hot spices, which can make the pairing extremely uncomfortable. Avoid pairing really spicy foods with high alcohol beers.
Known for producing some of the most potent, bitter and intense hops varietals found anywhere, the Pacific Northwest produces about 20-percent of all the hops on earth, and more than any other region of North America. These Cascadian-grown hops offer a range of flavors and aromas unique to the region. Aromatic, fruity, and floral to resinous, piquant, and bitter, Northwest hops offer a gusto unlike any others grown around the world. For this, folks from British Columbia to Northern California, Oregon to Idaho have developed a palate for the potent and intricate nuances of these varietals.
Oregon Fan Recommendations: Ninkasi Total Domination IPA, Oakshire Watershed IPA, Hop Valley Alphadelic IP, Falling Sky Exposure IPA
Kansas State Fan Recommendations: Free State Brewing Stormchaser IPA, Tallgrass Brewing IPA, Little Apple Brewing Prairie Ale, Blind Tiger Tiger Bite IPA.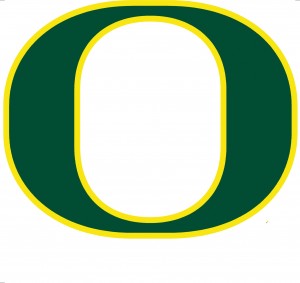 Wench's Fiesta Bowl Pick: Oregon Ducks
My rationality on this pick has nothing to do with my love for Oregon beer – although, I do love it very very much.
Both Oregon and Kansas State had dreams of making it to the National Title Game. And if it wasn't for each of their performances on November 17th, they both would have made it.
This year, Oregon joins the ranks of Ohio State, USC and Miami, as the fourth program to play in four straight BCS bowl games. Although Oregon is 2-2 in BCS Bowl games, Kansas State lost to Ohio State in its only other BCS appearance (Fiesta Bowl in 2004). Technically, Oregon has also lost to Ohio State in a major BSC Bowl game, but that is neither here nor there.
Both Oregon and Kansas State boast two of the best offenses in the state. This season, Oregon averaged an impressive 50.8 points per game, while Kansas State averaged an even more impressive 40.7 points. Although not as highly ranked as their offenses, both defenses are also pretty evenly matched. Oregon has forced a major-college-high 39 turnovers, while Kansas State forced 31.
My prediction is that the game will be very, very close. But the Oregon Ducks will come out on top!
Stay tuned for my National Championship picks!!!
Cheers!!