Eight craft beer brands from all around the San Francisco Bay Area have banded together to on a unique and innovative venture – the Band of Gypsies Collaboration Beer Project. As the name suggests, all the breweries involved, save for one (the host), are gypsy brewers.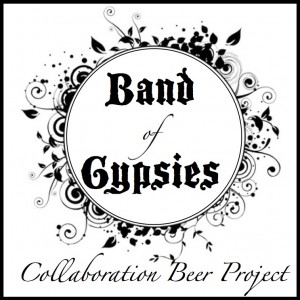 The Brewers Association (BA) defines this type of brewery as a contract brewing company—essentially a business that hires another brewery to produce its beer. The contract brewing company is often responsible for recipe development and handles the marketing, sales and distribution of the beer.
I currently work for one of the breweries involved in the project, Bison Organic Beer. Our partners include Calicraft Brewing Co., Highwater Brewing, Lucky Hand, Oakland Brewing Co., Pacific Brew Labs, Triple Voodoo & Uncommon Brewers (host). All of us have headquarters and live in the Bay Area.
In honor of San Francisco Beer Week 2013, the Band of Gypsies is releasing its first collaboration beer, aptly named The Belgian Tramp – an organic Belgian Quad brewed with house-made candy sugar, California-grown Mission figs, raisins and dates. Boasting a hefty 10.5% abv., Belgian Tramp is sticky sweet and boozy with rich flavors of dark fruit, roasted malt and caramel, a moderate hop bitterness, and a smooth, dry finish.
For more information, watch the awesome video below, developed by good friend and very awesome videographer, Carlo Overhulser of The Beer Channel.
About The Beer Channel
The Beer Channel came about from a simple observation; there are networks on television dedicated to food, wine, travel, and education, but nothing to celebrate one of the world's most revered beverages or the folks behind the scenes that work hard to bring it all together.
It began as a share and review blog and then quickly moved to just video due to the overwhelming demand for content on mobile devices. Specific shows were also done in a test market format on public access television in Santa Cruz, CA. The feedback was extremely positive, and the working goal is to work with the right investors to launch The Beer Channel nationally. There are currently four programs in production:
Have Beer, Will Travel
Brü Appetit
The Beer Hike
Brewmaster Spotlight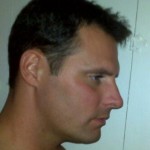 Carlo Overhulser is originally from the Washington D.C. area. He currently lives in Santa Cruz, CA. He is a history major, and his background consists of A/V, tech, and major recording studio engineering.
Follow Carlo on Twitter: @thebeerchannel