DRINK WITH THE WENCH PRESENTS:
The Beer Blogger Interview Series
Curious what goes on in the minds of your favorite beer bloggers? Well, The Beer Wench is and she has embarked upon a mission to interview as many beer bloggers that she can — from all over the world. Are you a beer blogger? Do you want to share your story? Send me an email!
INTRODUCING: JASON FELLON
AUTHOR OF: THE BEER CRUISER
Beer Blogger Interview
Full name: Jason Anthony Fellon
Twitter handle: Beercruiser
Name of blog: The Beer Cruiser
Current location: Baltimore, Md
Background "Snapshot"
1. Where did you grow up?
Born in Baltimore, Md split my childhood between Baltimore, and Orlando, Fl
2. What sports if any did you play growing up, through college and beyond?
Wrestling and Baseball in high School
3. How old were you when you had your first beer?
16
4. If you can recall, what is the story of your first beer? Where did you have it? What style and brand was it?
My first beer was at a party where my older cousin got us beer and booze. The beer was a Mickey's Malt Beverage
5. Where, if applicable, did you go to college? What did you study? What additional activities, organizations, sports did you partake in during college?
Never finished college…went into the Army out of High school, and have done some college since…I would be a Sophmore in college if attending
Craft Beer Epiphany
Every craft beer enthusiast has at least one pinnacle craft beer experience that completely changes ones perspective on beer. I refer to this mind-blowing moment as a "craft beer epiphany."
1. What was your first craft beer epiphany? Recall as many details about it as you can:
While is in the Army i was stationed in Germany (near Frankfurt)…Already being a beer drinker, i was looking forward to drinking some good German beer. In my first couple days in country i was taken to a Beer Garden in Frankfurt called Klosterhof…There I started trying "German made beer. The best one was this Sweet, golden hoppy beer called, "Kloster Naturtrüb". Things changed fromm there. I realized there was more to beer thank yellow colored water, with the name Coors or Budweiser printed on it.
2. Have you have additional craft beer epiphanies since the first? Detail as many of them as you wish:
I'd hate to say it, but i always thought beer shouldn't have dominant fruit taste to it…i thought it was sac-religious, but I tried Dogfish Head Breweries "APRIHOP" and my whole thought process changed on that also. I actually seek out Fruit-enhanced beer's now.
Beer Blog Background
1. How long have you been writing your beer blog?
2 months
2. What inspired you to start writing your blog?
I love beer and thought I could bring a "regular guy" opinion to all the different types of beer out there.
3. Why did you chose the name of your blog?
I was a radio Disc Jockey and "Cruiser" is my On-air moniker
4. What are you personal goals for your blog? What do you hope to achieve with it?
I just hope I can influence somebody to try a beer that they might not have thought of trying before they looked at my blog
5. What is one of the coolest things that happened to you as a result of being a beer blogger?
So far being new to the blogging world, I have only had you "The Beeer Wench", do this interview on me.
6. What are you top 3 favorite beer blogs/beer websites?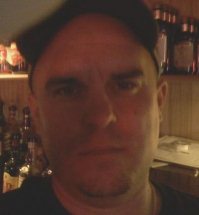 Beer Talk
1. What are your top 3 favorite beer styles?
Marzen
India Pale Ale
Abbey
2. What are your top 3 favorite breweries?
Heavy Seas/Clipper City – Baltimore, Maryland
Dogfish Head – Rehobeth Beach, Delaware
Yeungling – Pottstown, Pa
3. If you could work with or for any one brewery, which one would it be and why?
Dogfish Head…Sam Caglione is one of the most creative brewers out there. He is down to earth and a great leader in the industry
4. Are you a homebrewer? If yes, what is the most unique and interesting beer recipes you've brewed as a homebrewer?
Not yet…This fall i plan on starting up the homebrewing thing
5. What is your favorite beer and food pairing?
Marzens and Bratwurst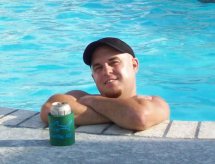 The Personal Side
1. What is your current day job?
Pharmacy Technician
2. If you could change your career at this very moment, without any restrictions on what you could do, what would you want to do and why?
Radio host
3. Are you married? Children?
Married for a second time with 2 boys(one 8 and one 7)
4. Outside of beer and writing, what are some of your other hobbies?
Horror movies
Going to the beach
Music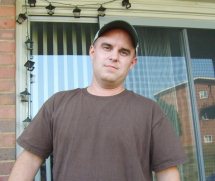 Off The Beaten Path
1. If you were a style of beer, what style would be an why?
Octoberfest, because i love horror movies and the fall season
2. You were caught smuggling beer illegally, which has now been made punishable by death. Right before you are sent to the executioner, you are offered one last beer. What beer would you chose and why?
Orval, because it is a classic trappist ale. To me it is what all other beers are compared to.
3. If I contracted you to brew a beer (or design a beer recipe) called "The Beer Wench" — what style would you chose and what, if any, extra ingredients would you add?
It would be an English Bitter,  with a smokey-bacon aftertaste
4. If you could be a superhero, what would you want your superpowers to be?
I would actually like to have the power of not getting drunk when drinking. I actually haven't been drunk or intoxicated in well over 10 years. I don't drink for that purpose like most if not all of us Beer Bloggers. With that being said, I would like that ability to drink beer as if it were a glass of water, Iced Tea, or a Soda, where there weren't consequences.
5. What is one of the craziest things you have ever done and lived to tell the story?
Belayed down from a helicopter while in the Army
6. What are your thoughts on bacon?
Dip it in syrup and it's pure heaven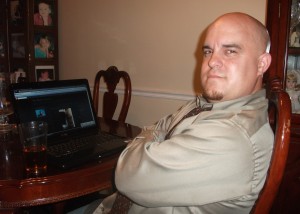 SPECIAL THANKS TO JASON FOR AN AWESOME INTERVIEW!
CHEERS!