As it turns out, The Great Lakes Brew Fest is being hosted on International Talk Like A Pirate Day — September 19th.
If anything can make a beer festival, which in itself is already awesome, even more awesome — it would be pirates. The brilliant organizers of the The Great Lakes Brew Fest also seem to think this way and have incorporated a pirate parade into the event — complete with a costume competition and a tasting of Rogue Dead Guy Ale.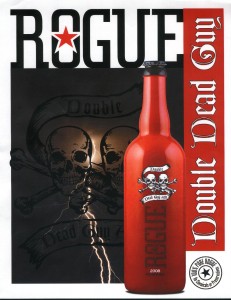 Naturally, when trying to decide upon a host for such an event, The Beer Wench was one of the first people to come to mind. After all, nothing screams pirates and beer more than a beer wench — am I right?
DRUM ROLL PLEASE … HERE IS MY SPECIAL ANNOUNCEMENT
The Beer Wench presents TALK AND WALK LIKE A PIRATE at The Great Lakes Brew Fest on September 19th. The parade will commence at 5pm — starting and ending at Home Brew Island. And yours truly will be heading up the parade front and center.
If you love beer and love pirates, the GLBF is a must-attend event. Although the VIP tickets are completely sold out, there are still some general admission tickets available! Come join me while I drink some of the best beers in the world, dressed to the nines as a pirate beer wench. And don't forget your pirate costume.
Everyone who downloads the eye patch pdf and wears it to the fest will receive a special complimentary tasting of Rogue Double Dead Guy Ale! Get it here –>Downloadable Eye Patch
Stay tuned for future posts about my pirate adventures at the Great Lakes Brew Fest!!