Not all beer conferences are fun and games. Some are actually serious events where serious issues, problems, and potential solutions are discussed.
One such serious issue affecting the brewing industry is WATER CONSERVATION.
Just last month, I had the honor and opportunity of attending the Great Lakes Craft Brewer's and Water Conservation Workshop in Rochester, NY. The workshop was a follow-up to the Water Conference, which I also attended in November 2009. Both were organized by the well-known beer cookbook author and active environmentalist, Lucy Saunders.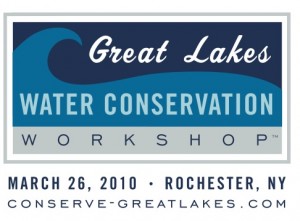 Several representatives from breweries of every size from all over the country attended both events. Although at times way over my head, the presentations were impressive and extremely interesting. Presentations and panels cover systems for water conservation, water auditing, wastewater treatment and recycling in brewhouses and brewpubs, and the economics of water pricing in the Great Lakes.
Attending both events has definitely expanded my knowledge and understanding of the brewing process as well as helped me to understand the current state of fresh water in the world. I have become somewhat of a water conservation evangelist. I love talking about everything that I learned from the speakers and presenters at each event. I want breweries to change, to grow, and to conserve!
There is no better time to advocate water conservation and sustainable practices than during Earth Month. During this time, people tend to be more interested in the environment. And with Earth Day just hours away, there is no time like the present to bring people's attention to water.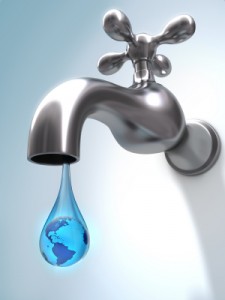 This morning, Stephen Beaumont published my article about water conservation in the brewing industry that I, oh so playfully, called "Water Is A Big Deal, Dude."
Here is an excerpt:
In the brewing industry, water is a BIG deal. But not just because 90% of beer is comprised of it; that's only half of the story. Water is a big deal because the brewing industry wastes A LOT of it. Depending on the brewery, it takes roughly 3.5 barrels (low end of spectrum) to 10 barrels (high end of spectrum) of water to produce ONE (yes, one) barrel of beer.
Despite the common misconception, water is finite. Although water covers roughly 71% of the earth's surface, only 3% of it is freshwater, most of which is trapped in ice caps, glaciers and groundwater. The sad reality is that less than 1% of the earth's water supports ALL life on land. And the even sadder reality is that we humans use 50% of all available freshwater annually.
Read more at THE WORLD OF BEER.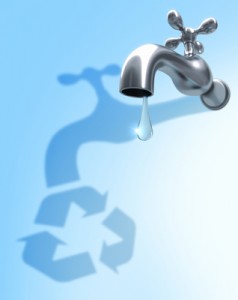 The next time you visit your local brewery, ask them what they are doing to conserve water. If the answer is nothing, tell them to contact the local water utility for a water audit and encourage them to look into water conservation measures. There are options for all breweries of all sizes!
CHEERS!